Description
Dreams Beauty Care & Spa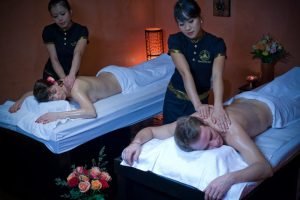 The Dreams Beauty Care & Spa location makes it ideal for worn out tourists who feel in need of some pampering and rejuvenation. It's a small but soothing spa, with impressive attention to detail. The menu features several classics including herbal detox massages, Thai massage, Balinese massage, and deep tissue sports massages. Plus, innovative treatments and therapies. Masseuses are from Tamil & kerala, and top quality scrubs are used.
Types Of Massage
Oil Massage
Gel Massage
Powder Massage
Dry Massage
Cream Massage
Address: VVP Nagar, Thattanchavadi, Pondicherry 605001 – Phone: +91 9344661226
Opening Hours: 9 a.m. to 08.30 p.m. daily.
Cost: Massage prices start from 1,400 rupees for a 30 minute reflexology foot massage. Expect to pay 1500 to 2500 rupees for a 60 minute massage. 90 minute 2 package massages are also available from 2500 rupees upwards.
What's Good: Full Body Massage With Relaxation.
1 Review